Grooveyard
 is a
puzzle

platformer
originally made in
48 hours
for the
2020 GMTK Game Jam
 by a team of
5
.
A full 
Steam
 

release

has been in development for almost 
2 years
.
I'm responsible for

game design, puzzle design, and art

.
The 2020 GMTK Game Jam's theme was "out of control." It was a cool theme for sure, but it definitely inspires certain imagery—namely crashing and burning. Not the greatest vibe going into a game jam.
Thankfully there was neither crashing nor burning for my team. Some skid marks, sure, but that's just par for the course in game dev.
Of course, it was still a jam, meaning we had to find a concept we liked, and fast!
While translating my original concept into gameplay, the biggest change we made wasn't in mechanics, but information.
Limiting the space to place tiles made the game way to easy, as solutions could be easily brute forced instead of thoughtfully solved. So to fix it, we made the entire screen fair game for tile placement!
This next bit may sound silly, but it was important for me that when players saw our character doing the same set of actions over and over, it made sense. Out of the dozens of ideas we came up with, a mindless skeleton being guided to the goal resonated with us the most.

While our prototype was functional, it also was pretty crusty. It was time to design a proper UI!
While most of the jam UI has been replaced in our current build, the one constant is the "skeleton actions" part of the screen. My inspiration was actually sheet music! Like a musical staff, the actions a skeleton will perform are laid out in order from left to right, each action "note" an instruction
—
like a song!
One visual update later and it was time to submit.
Post-jam, the team's been working on making Grooveyard bigger and better. We've added a whole bunch of levels and a good amount of new puzzle mechanics, like wall jumping and gravity switching!
As you can see, there's a whole bunch that's changed since our original jam build. But for now, I'd like to touch on one in particular: the player tile.
My original boney version wasn't quiet in line with our vision for Grooveyard going forward, so it was back to the drawing board. The team wanted something distinctly "dark magic-y," so after we figured out what the heck that would look like in-game, I came back with 3 concepts.
As you may have guessed from the footage above, we went with the concept on the left!
Of course, once we had the look of our new tiles down pat, the question quickly turned into: how would it work?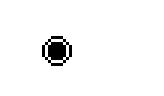 The other big change from the jam build is the introduction of the skull. Nestled into the bottom left corner of the screen, our bony friend not only provides some much needed levity, but it also telegraphs each action note with a corresponding animation.
Out of all of the animations I've done so far, my personal favorite is the skull's reaction to the skeleton dying.
Now, this next change is as fresh as it gets
—it hasn't even been pushed! It's our new gameplay mechanic, fireflies.
It can be fun, watching the skeleton retrace its steps over and over again. But once a level becomes long enough, it gets tedious real fast. But not for the reasons you may think!
Rather than the levels themselves, it's more a "burden of memory," the chore of keeping track of where the skeleton has been and will be in order to properly visualize a path. Previously, the only way to do that was to have a killer memory. Fireflies democratized it.
Zingers aside, if they're like anything, fireflies are like a visual bookmark
—th
ey're just nice to have!
After doing some level rebalancing here and there for the introduction of fireflies, our current hot-button issue is figuring out how to style our new level select menu!
We realized it's pretty important, now that there are multiple worlds to play.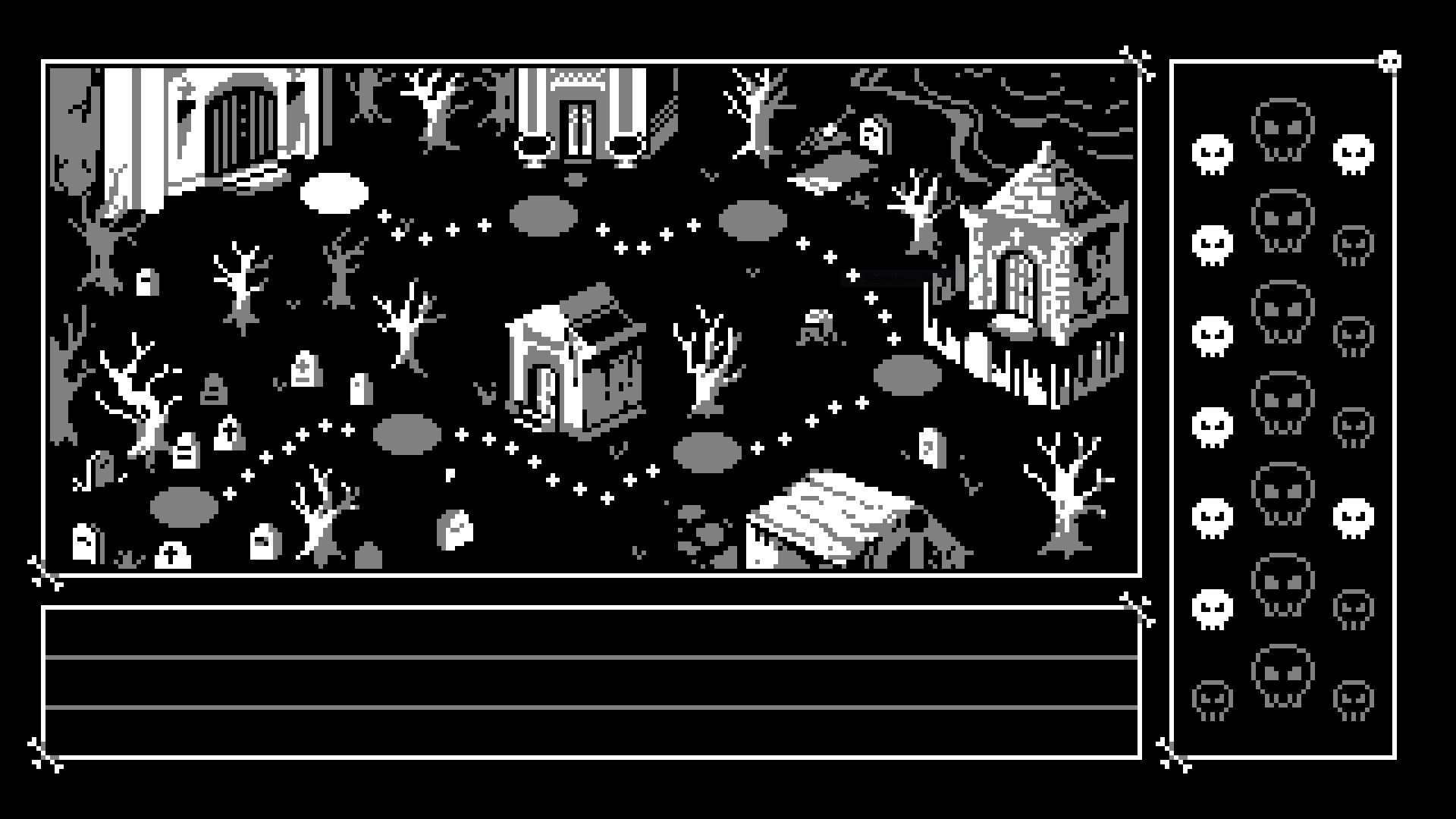 And we've got a whole lot.