Interstate

 is a

 

custom VVVVVV level

 made in

1 week

 for the 

NYU Game Center

.
The mod features 
new rooms, enemy patterns, and puzzles
.
This was a
solo dev
project.
If VVVVVV is a game about one thing, it's about precision platforming. 
So when I had an assignment to design my own set of rooms for the game, I wanted to explore anything but precision—types of movement not present in the original game. This line of thinking eventually led to a fascination with patterns. And eventually, to a question: what's it like to move inside of them?
But funnily enough, my aversion to precision came well after my first draft. Which was, of course, all about precision!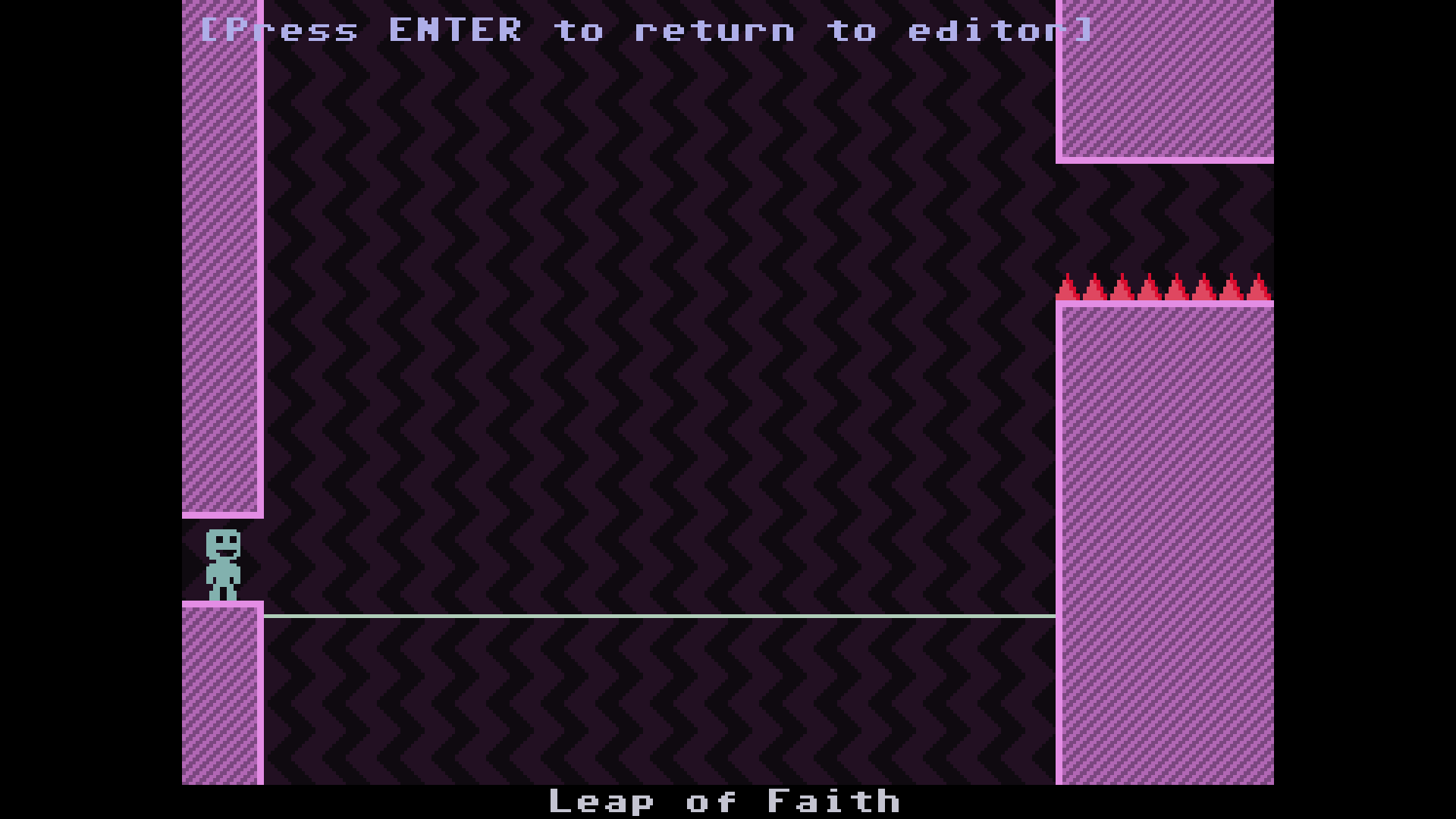 So naturally, I changed gears by ignoring precision entirely. But I quickly learned that avoiding precision platforming in VVVVVV is impossible, since it's a big player in what makes the game unique. It's just a matter of how you use it.
But when I first started designing these new rooms, I hadn't reached that conclusion yet. I've included a couple before/after comparisons below to show just how much my designs changed once I did!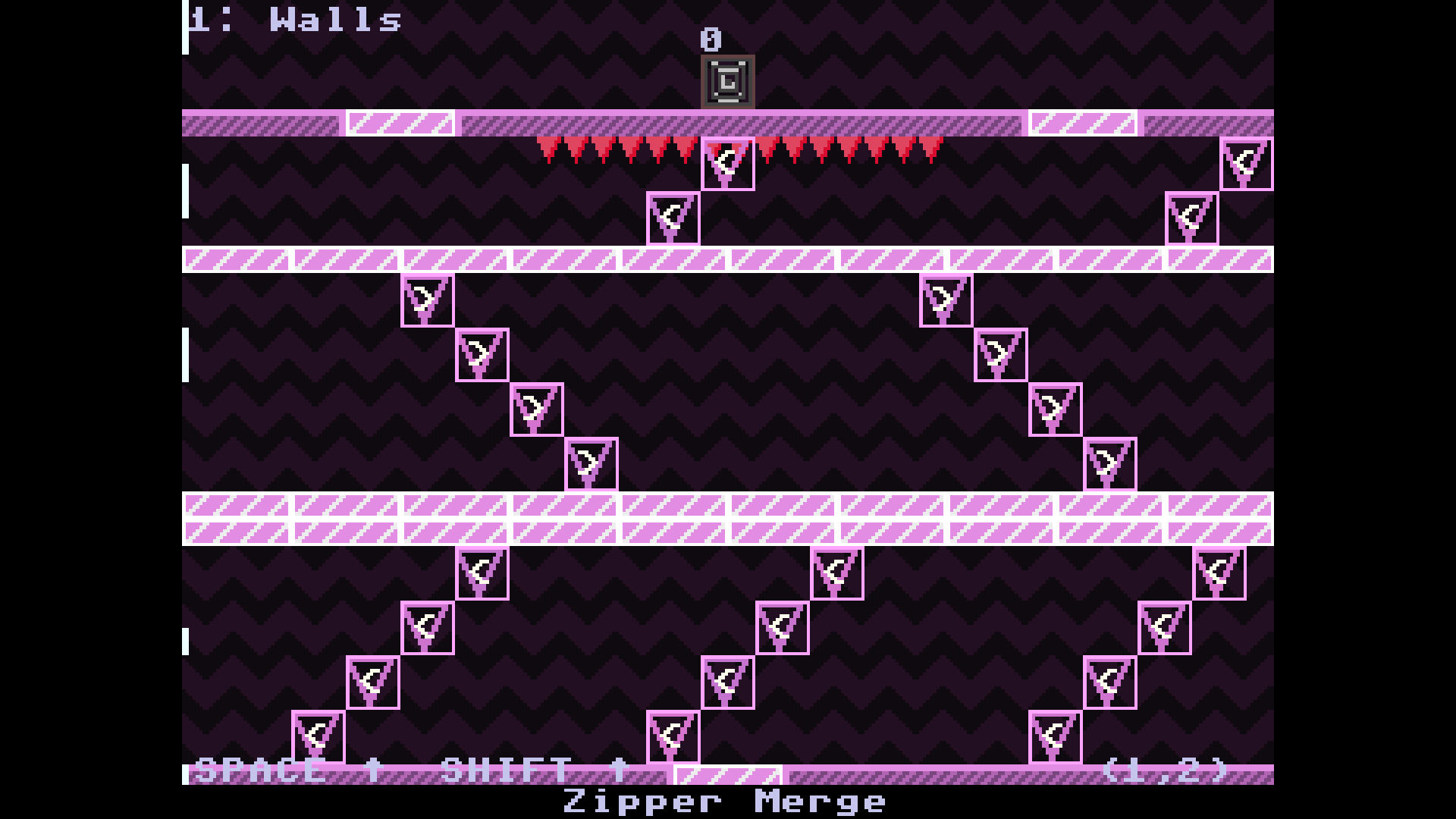 The biggest change was the introduction of those elements of precision I keep blabbing about, namely spikes.
Spikes are necessary to crafting a good difficulty curve in VVVVVV, since they're one of the few things that can force player movement. It's easy to wait for the right moment once you've figured out a pattern, but throw some spikes into the mix and suddenly stalling for time becomes a gauntlet that punishes hesitation.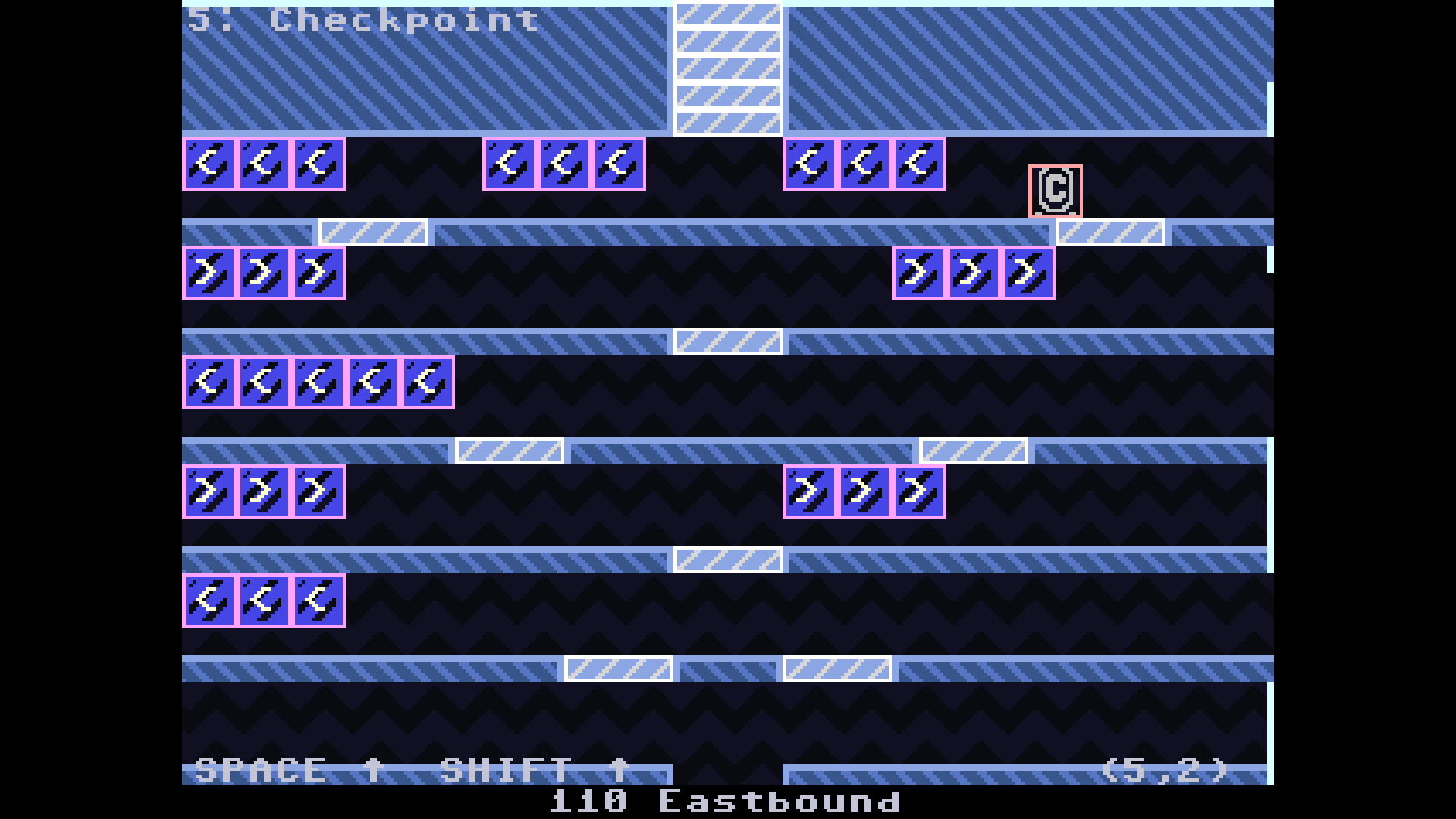 In the end, the real star of the show was playtesting, since it's thanks to playtesting feedback that I got the necessary kick in the pants to revisit my original designs!
Always thank your playtesters, folks.