Keyboard Warrior
 was 
made in
1 week
for the
Berkeley College Game Jam
 by a team of
6
.
I was responsible for

direction, game design, enemy design, and 3D art

.
I'm a big fan of using games to teach typing, so when I had the chance to pitch a typing game concept to my jam teammates, you can bet I took it.​​​
Here's what that pitch looked looked like during the first few hours of the jam.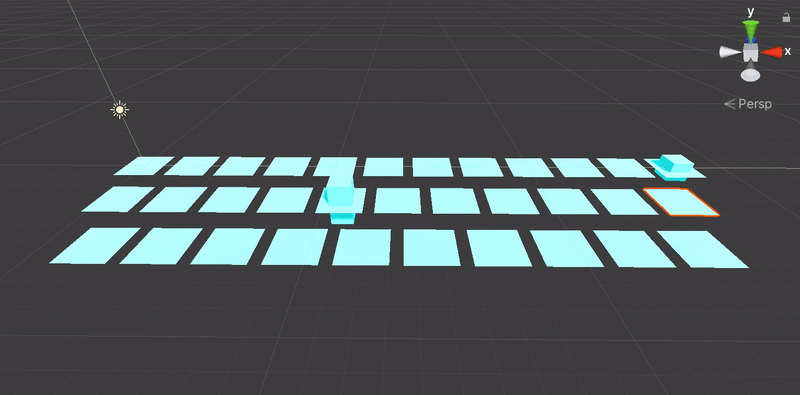 It's come quite a ways since then!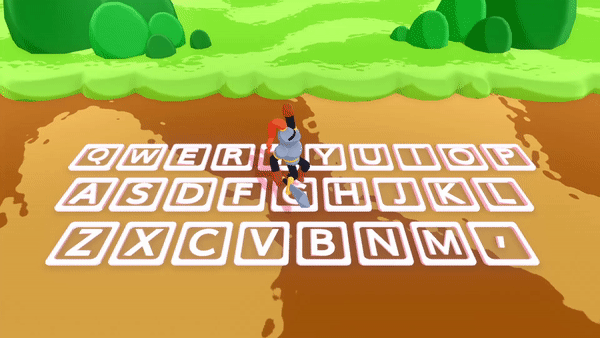 Unfortunately, we had to scrap some systems along the way in order to make the submission deadline. Of Keyboard Warrior's cut content, the big two are definitely the shop and enemies spawning in waves.
Thankfully, neither was fundamental to core gameplay. Making the decision to scrap a feature is never an easy one, but more often then not, it's the right thing to do.
​​​​​​​
Another casualty was this absolutely legendary piece of concept art that was made for the cut battle chicken enemy.
RIP, battle chicken. You'll live on in our hearts.
But the enemies that did make it in were all thoroughly vetted, especially when it came to decided between a jagged or straight trim on our goblins' shorts!
Designing enemies was definitely my favorite thing from the jam, both in the looks and gameplay departments! Out of all of 'em, our Wizzrobe-inspired wizard enemy has gotta be my favorite.
The wizard's ability to block off keys gives Keyboard Warrior's gameplay some much needed depth. My intent was to create emergent scenarios where players have to prioritize enemies to survive—if they don't, they're toast!
Like a surprisingly large amount of my game concepts, Keyboard Warrior also started out as an MS Paint doodle.
As the lead 3D artist on the team, it was weirdly challenging trying to translate my own concept art into 3D. You'd think it would be easier, right?
While our models were largely simplistic in order to meet the submission deadline, the place where we invested a good chunk of our time was our custom shader.
And between you and me, I think it paid off tremendously.