Nation Shapes
 is a
puzzle game
made in
1 week
for the
Cross-Cultural Impact Jam
 by a team of
4
.
I was responsible for

direction, game design, puzzle design, and art

.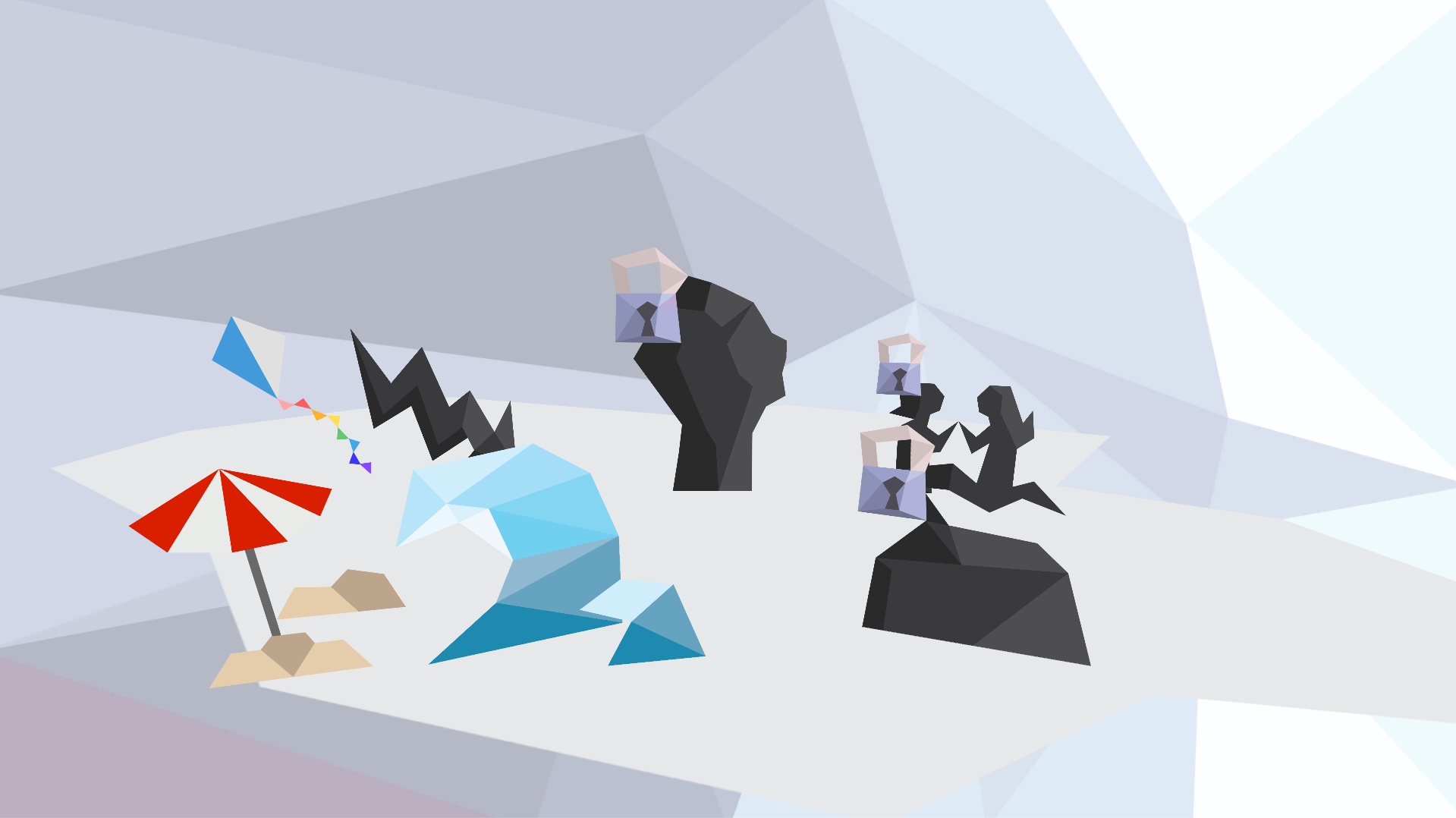 Despite the final game featuring exclusively 2D art, the original concept for Nation Shapes was, believe it or not, entirely 3D.
Unfortunately, the dev process proved to be too time-consuming to create and implement every 3D asset we would need to make it work.
​​​​​​​
Now, the theme for the Cross-Cultural Impact Jam was "amplifying voices." 
This was especially poignant, considering that every team in the jam was composed of teammates from 3 different countries: France, Canada, and the United States. But it was precisely because of the international environment that my team decided the best voices to amplify were our own.
Each of us had lived entirely different experiences, something our team hoped to reflect with the diorama system, each one designed by a teammate from that country.
Every diorama includes a variety of different images, like my French teammate's love of baraque à frites trucks juxtaposed with his experience being caught in a police altercation during the yellow vests protests.

This is admittedly hard to decipher in-game, but we know what each image means to us. What we don't know is what they mean to others. They could mean the same, or they could be completely different.
We just wanted to share them.